Linna Rampage!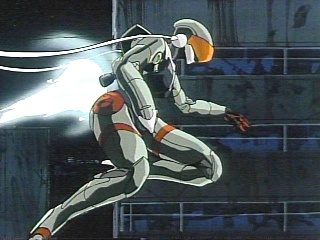 Unagi Arts's latest creation is probably the most bizzare game patch to come along in a while. Undoubtedly, this is because of the game it's built around. Redneck Rampage was a weird game from the start, and unfortunately it never really took off in spite of its good graphics and novel theme. (Maybe people weren't impressed enough by the weapons in the shareware demo.) But now you can get some more mileage out of it with Linna Rampage, which puts Linna (in hardsuit, of course) in the deep ol' south. She's ready ta' fry some boom-uh, some alien ass in mo-lasses. Yeeee ha!!
Some screen-shots and design peeks:
Download it!



Any questions or comments about the software archived here should be directed to Unagi himself via email at: ekstrmly@primenet.com.
If you have any comments about the website please email the webmaster.
---
BACK to BGCNukem | www.ravensgarage.com
---